Winchester Square Shopping Center
Winchester Square Shopping Center is a modern, state of the art, community shopping center located at the southeast corner of Winchester Road and Murrieta Hot Springs Road in Temecula, California. Winchester Square is anchored by a 60,080 square foot Albertson's Grocery and Sav-On Drug combination store. Other major tenants include Bank of America, T-Mobile and Berkshire-Hathaway Residential. Both Winchester and Murrieta Hot Springs Roads are seven-lane major arterials connecting Murrieta with Temecula, making our main intersection one of the busiest in the Temecula Valley.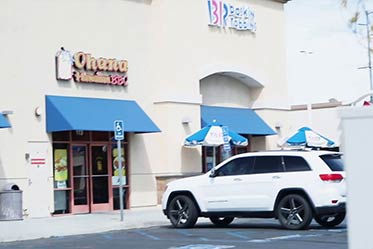 Trade area (1-mile radius) 2022 population of 18,676 people.
Trade area (3-mile radius) 2022 population of 100,711 people.
Trade area (5-mile radius) 2022 population of 216,945 people.
Average household income (5-mile radius) of $118,463.
Median household income (5-mile radius) of 98,745.
Temecula is one of Southern California's fastest growing communities.
One of the top 5 intersections in Temecula Valley.
Convenient access with one signalized and five additional access intersections.
Great mix of National, Regional and Local tenants.
Albertson's operates a high-volume, highly-price-competitive fuel station and convenience store, thereby adding meaningfully to customer traffic at the center.
This region is largely residential in character.